If you haven't been aware, Google Reader is unfortunately shutting down! In order to keep receiving updates from my little old blog I'd really appreciate if if you guys could follow me via Blog Lovin'. It's really simple to use and it takes one click - even better, you can import your content from Google Reader so you'll never ever lose your favorite bloggers. ♥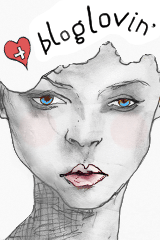 Thank you all so much for supporting Claranee!
I'll be back soon now I've got the inspiration to write and dress up nicely back. Things have changed since I last did a proper update!
Pssst
did you notice the new blog header? ;)